High fashion, amazing sceneries, colorful culture, delectable food, friendly locals, and home of tech giants – these and many more wonderful things, make Seoul, South Korea a viable tourist must see in Asia. But the capital is not the only place that makes the country worth traveling. With the country's many colorful cities and majestic islands, there are still a lot of explorable places that you need to visit outside Seoul. So for your wanderlust hearts, here are the best places to visit outside Seoul, South Korea, and the amazing activities that you can do while visiting them.
Busan
Busan is the second largest city in the country. It is a port city that is known for its beautiful beaches, picturesque mountains, relaxing hot springs, and beautiful temples. It is a laid back destination that will give you that ultimate relaxing travel experience while enjoying numerous exciting tourism attractions. It is also highly accessible. If you are in Seoul, you can get to Busan via bus, train or even via plane
Things to do in Busan, South Korea
Haeundae Beach
Haeundae, which means "Sea and Clouds" in Korean, is the largest beach in the country. The beach is famous for its fine white sand and dramatic seascape. There are a lot of water activities and recreations that you can do while you are here. There are also events and festivals being held here throughout the year. The beach is usually packed with tourists and locals during the summer season usually around June to August. Along the beach, there is also an ultra high-tech submarine theme aquarium that you can visit.
Beomeosa Temple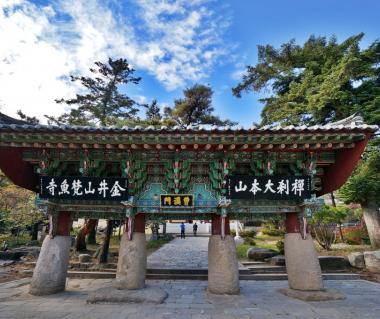 This 1,300 year-old temple, is the largest, one of the oldest, and most historical temple in the country. It's famous four-pillared entrance gate, Jogyemun, is often considered the best entrance gate among Korean temples. The temple is home for a variety of amazing national treasures, cultural properties, and relics that are concrete evidences of the colorful Korean culture.
Taejongdae
It is one of the most notable tourist spots in Busan. Its remarkable rock beach is very popular among tourists. Aside from the mesmerizing rock formation here, you will also enjoy the amazing scenery of the vast sea. There is also a lighthouse that you should not miss. At the top of the lighthouse, there is an observation deck for you to have a closer look of the whole ocean.
Dadaepo Sunset Fountain of Dream
The Dadaepo Sunset Fountain of Dream is one of the amazing things you will want to see in Busan. It is the world's largest flat fountain. Your eyes will marvel at the dancing water and fascinating lights. There is a water and light show every night that you can enjoy with your loved ones, families, or friends.
Heosimcheong / Hurshimchung Spa
If you are tired from all the traveling and looking for the best place for a relaxing spa or hot spring, Heosimcheong / Hurshimchung Spa is the place to go to. It is one of the largest spas in Asia. They have strawberry milk-filled baths, saunas, pools, and outdoor spa facility that you can enjoy. It is so big that it can accommodate over 3,000 guests.
Jeju Island
Because of its beautiful beaches, inactive volcanoes, and tropical climate, Jeju is known to be the "Hawaii" of Korea. Aside from this, it's marvelous natural wonders, also makes it the honeymoon capital of the country. Just like other tourist must see places outside Seoul, Jeju is also highly accessible via plane or regular buses, and ferries.
Things to do in Jeju, South Korea
Mt. Hallasan
If you love hiking, Mt. Hallasan is your dream trek mountain in South Korea. It is the highest mountain in the country that is located at the center of Jeju Island. Even though it is the highest mountain, it is very easy to climb. You can easily finish the climb within the day. There is also a scenic trail that you can visit. In here, you can enjoy the majestic view of over 6,000 species of plants. At the peak, you can see the beautiful crater lake and the whole picturesque Jeju Island. A dormant volcano, Mt. Hallasan has been listed by UNESCO as a World Natural Heritage site.
Cheonjeyeon Waterfall
If you are on Jeju, go chaste this breathtaking waterfall. Also known as the "Pond of God", Cheonjeyeon Waterfall is a three-sectioned waterfall. The place also brims with different flora and fauna, as well as rare and unique ferns and plants.
Manjanggul Cave
Listed as a UNESCO World Heritage site, Manjanggul Cave is one of the finest and longest tunnel cave in the whole world. It houses a variety of interesting natural formations like long lava stalagmites and lava tube tunnels. You will be amazed at the different rock formations that are being illuminated by soft colored lights.
Interesting Museums and Theme Parks
There are a lot of interesting museums that you can visit on Jeju Island. If you are a die-hard teddy bear fan, you will be amazed with the thousands collection of different kinds of teddy bears from all over the world. From handmade, to the smallest up to the historical teddy bear figures like Mona Lisa, they have a wide variety of teddy bear displays both kids and adults will enjoy. But if you are an adult looking for an unconventional theme park, you will be amazed with the Loveland Themed Park. With focused on sexuality and eroticism, the park is exclusive only to adults age 18 and above. From phallic statues, labia figurines, up to different sex positions, your imagination will go crazy as you visit this controversial theme park.
Korean-Drama Film Locations
If you love watching Korean films or TV dramas, you don't want to miss visiting some of the famous shooting locations in Jeju Island. These places are not that hard to find. These locations are highlighted on tourist maps. They are also included in some of the major travel tours and itineraries.
Daegu
Even though it is not as popular as Busan and Jeju, Daegu is the third largest city in South Korea.
Just like the other areas in the country, there are a lot of amazing places and activities that you can do in this city. It is also highly accessible. You can go around traveling the area and visiting its popular tourist spots via public transport
Things to do in Daegu, South Korea
Mabjeong Farming Village
If you want to visit and experience historical Korean culture, you need to visit Mabjeong Village. It is an old, historical preserved farming village in Daegu. It is like a museum on which its walls are filled with murals. With these murals, you can see and feel the old Korean way of living. There are still local farmers living in the area. So aside from the old Korean styled homes, you can also interact with the friendly locals.
Hanok Village
The Hanok Village features old Korean houses. In here you can have an up close experience of the open styled, simple houses of Koreans in the past. Unlike the Mabjeong Village, Hanok Village does not have any residents. It is just a tourist spot to feature the rich and colorful Korean culture.
Mt. Apsan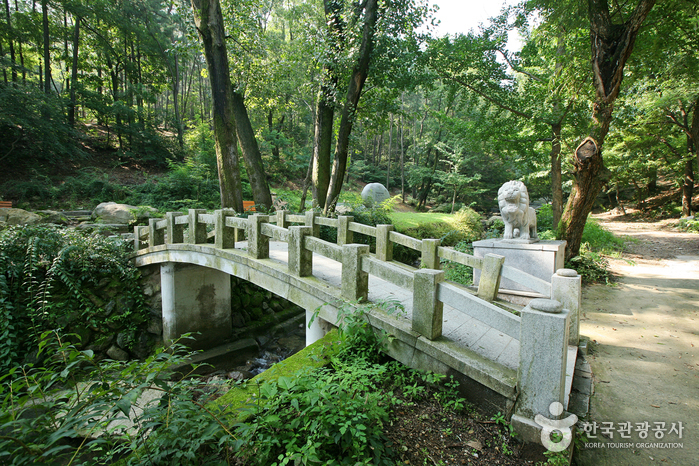 If you want to see the big city of Daegu, you need to go to Mt. Apsan. You can hike the lovely mountain, or you can simply ride a cable car and watch the whole amazing scenery in the city. It is also a lovely place to watch the sunrise and sunset.
Dongwasa Temple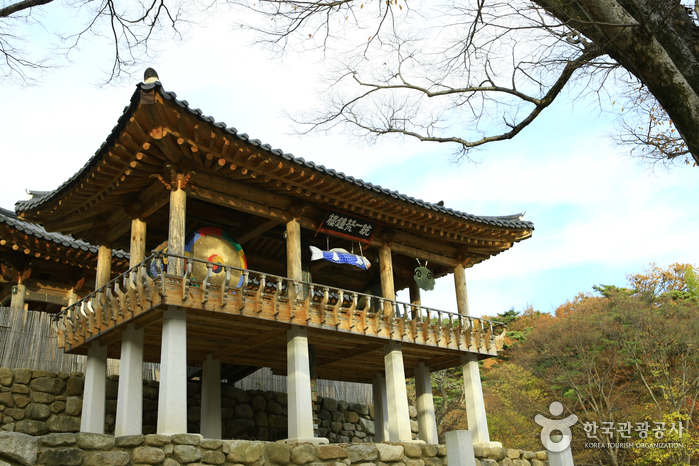 There are a lot of temples in Daegu. But if you are traveling in the city, you don't want to miss out the infamous giant standing Buddha. It is very impressive and one of the main tourist spots in Daegu. The place also houses a Buddhist temple in which they hold lantern festival during Buddha's birthday.
Seomun Market
As the largest market in the city, Seomun Market is rich in history. It is one of the three main markets during the Joseon Dynasty. Aside from that, it also houses everything that you will ever need – from clothing, accessories, dried seafoods, crafts, household goods, and many more. But the best part of visiting this place is its delectable and affordable Korean food.
These are just some of the many cities that you can visit outside, Seoul South Korea. There are still other places that you don't want to miss. So watch out for them in the next blog.
Happy roving!